Since Watanabe Store opened the shop when the area around the Narashino Station developed after WW2, we have been supported by the locals.
Our History
After WW2, the neighbourhood used to be a military base camp during the war, started redevelopment along with privatization of a military's tramway close by. In 1958, a shop founder Katsuo Watanabe bought the land, renovated first floor of the building, and opened a small grocery shop "Watanabe Katsuo Market". In the beginning, there were no supermarkets in this area. Later, the shop became locally known as the only market that people could buy groceries and daily necessities from.
With more customers, the shop carried a growing variety of products, extending the shop space. Then, the shop settled into "Watanabe Store".
For providing fresh vegetables and seafood, the Watanabe Store has become known as the best grocery shop in the area.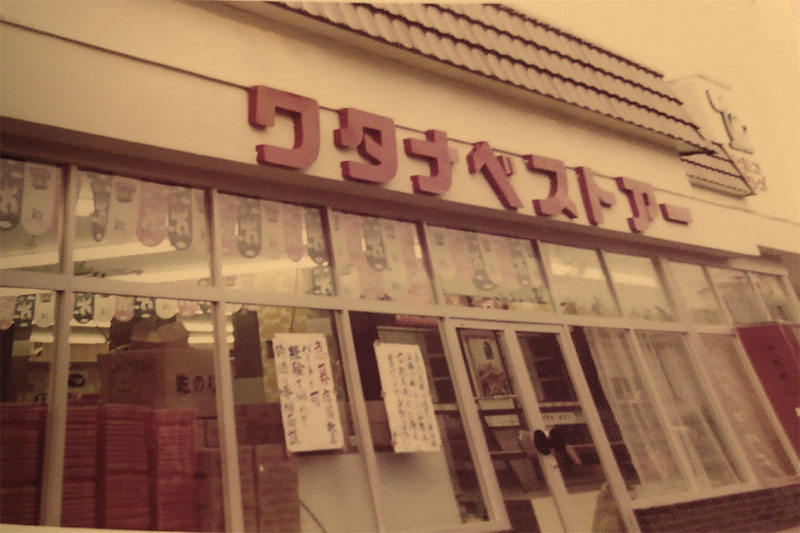 Our Core Values
Our extra care on fresh produce keeps the freshness level high
We pick fresh vegetables, fruits, fish and meat from the market every morning, keeping freshest of groceries in the shop daily
Our repackaging system ensures the maximum freshness for all meat, seafood and produce.
We can custom pack most orders of seafood and produce upon request
Please let us know what you are looking for if you cannot find it in our store
We accept a special order of Sashimi for your every occasion
We always offer a reasonable price for all products
We provide economically priced homegrown vegetables, fresh seasonable, and best prices around
Although we do not post ads, we have lucky finds at bargain prices when you visit our store
Contact Us
TEL: 047-464-3312
FAX: 047-464-3337